D-4517.2
D-4517.2 is a potent anti-angiogenic nanomedicine ("dendranib") that crosses the blood-retinal barrier and selectively targets activated microglia, macrophages and retinal pigment epithelial cells in the eye. D-4517.2 has the potential to change the current treatment paradigm for neovascular age-related macular degeneration (wet AMD) and diabetic macular edema (DME) by offering an at-home dosing option by a subcutaneous route of administration rather than delivery via intravitreal injection (injection into the eye). D-4517.2 is in a Phase 2 clinical trial in patients with wet AMD or DME.
OP-801
OP-801 is a Positron Emission Tomography (PET) imaging agent that selectively targets activated macrophages and microglia in the central nervous system. OP-801 is being developed as a biomarker for neuroinflammation to quantitatively study penetration of the blood-brain barrier and measure treatment responses to our nanomedicines. OP-801 is currently being studied in a Phase 1/2 clinical trial in healthy volunteers and individuals with ALS. 
OP-101
OP-101 ("acetylcysteine zidrimer") selectively targets regions of inflammation and has the potential to modulate the activity of cells that direct inflammation in multiple diseases. OP-101 has successfully completed two Phase 1 clinical trials in healthy volunteers and a Phase 2a study that demonstrated a significant reduction in inflammatory biomarkers and reduced inflammation in patients with severe COVID-19.
Engine Rapidly Delivers Breakthrough Therapies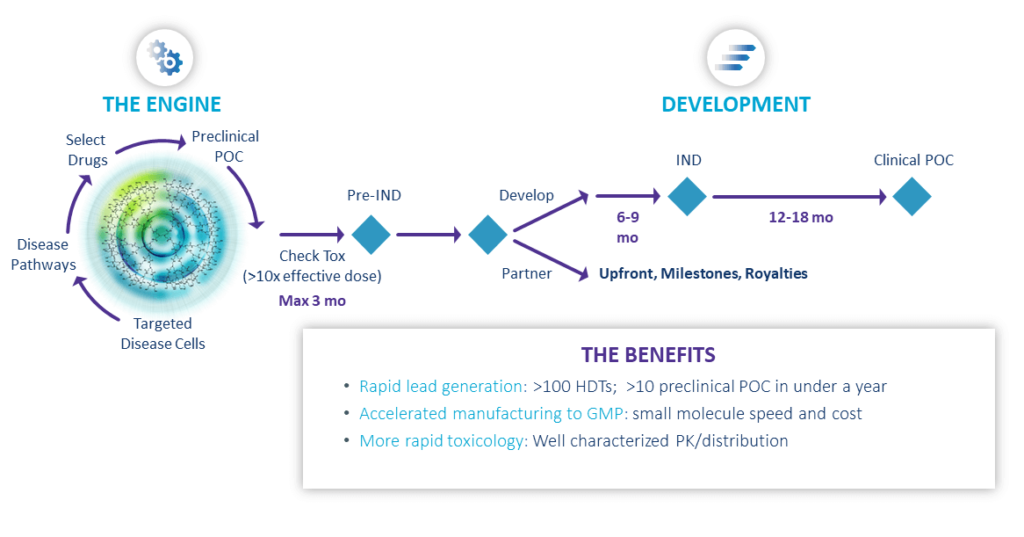 Opening the Therapeutic Index
Uptake only in activated cells in regions of inflammation
No detectable metabolism and drug clearance mediated by the kidney
Rapid clearance (<1-2 days in humans) with retention in cells for up to a month (less systemic exposure)
Human demonstration of HDT with drug that is normally toxic
Example

D-4517.2, potent anti-angiogenic agent, no observed adverse effects in humans at the therapeutically effective dose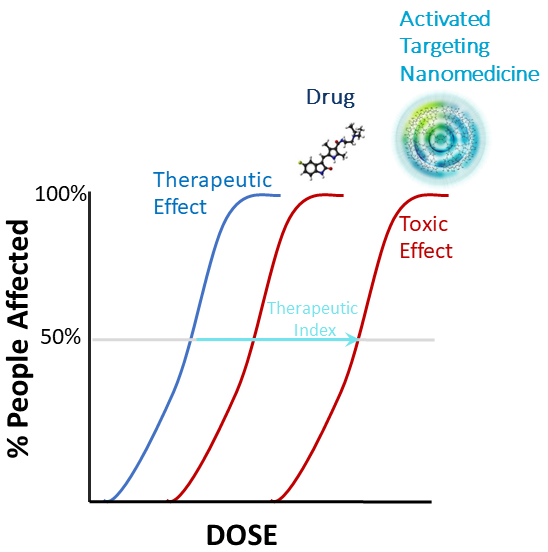 Disrupting the Drug Development Paradigm